Anti-Bullying Week
Anti-Bullying Week is an annual UK event, held in the third week in November which aims to raise awareness of bullying of children and young people, in schools and elsewhere, and to highlight ways of preventing and responding to it. It started in 2002 and has since grown to become a significant event in the calendars of children, families and schools with an estimated 80% of schools in the UK taking part reaching over 7.5 million children and young people.

Each year the Anti-bullying Alliance works with 100s of young people to develop a theme for the week that is tailored to specific issues. For example, in 2020 they had the theme 'United Against Bullying' and in 2019 'Change Starts With Us'.

Anti-Bullying Week is coordinated by the Anti-Bullying Alliance (ABA) in England and Wales and the Northern Ireland Anti-Bullying Forum (ABA's sister organisation) in Northern Ireland.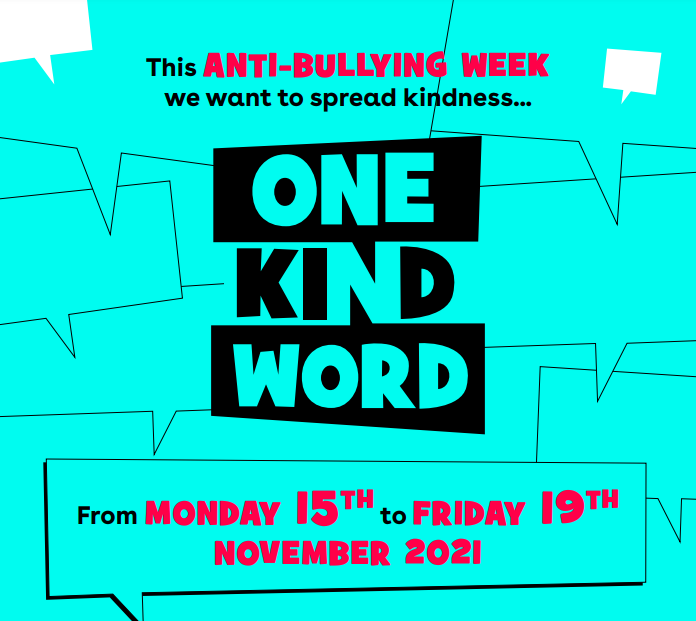 Click here to see more information about this week.